After weeks of work, tweaking and back and forth with design_desk, the graphic artists, we are happy to present the Girls Go Fly logo.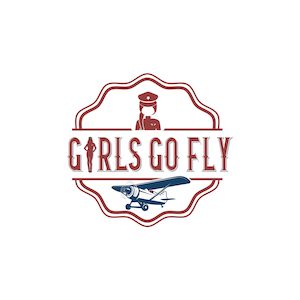 As you can see, it has the look and feel of a stamp. Girls Go Fly events and activities include a passport for girls to travel with. They can get a Public Speaking stamp (when they attend a conference), a First Flight stamp, etc.
We also wanted the vintage look to the logo since we fly vintage aircraft and want to give credit to all the women pilots who created the path for us to fly.
Finally, the Captain's hat on the women is to show our confidence in our capacity to fly, to be aeronautical engineers, to be the boss of our lives…, to be who we want to be.